As part of its approaching 10th Anniversary in the 2020-2021 season, Experiments in Opera is embarking on its most ambitious project to date.  Inspired by television writers' rooms, we have assembled a group of playwrights, librettists and storytellers to collaborate on a single large-scale opera.  Over two years, we will develop and produce a three-part opera made up of 10 individual episodes, each written by a different libretto and composer team.  The Writers' Room project addresses EiO's mission to rethink the process of creating opera and to nurture new voices as part of a community of artistry and learning.  This group of artists meets monthly to workshop script outlines, story ideas and librettos and will work collaboratively with selected composers as scripts go into production.
The Writers' Room for the 2019-2020 season includes Jason Cady, Adrienne Danrich, Lauren D'Errico, Krista Knight, Jerry Lieblich, Jerome Parker, Kamala Sankaram and Aaron Siegel.
The Writers' Room Opera (Title TBD), currently in development, will be workshopped in March 2020 as part of EiO's Off The Ground performances, and will be premiered in Spring 2021 in celebration of EiO's 10th Anniversary.
Experiments in Opera's Writers' Room project is made possible by an OPERA America Innovation Grant, supported by the Ann and Gordon Getty Foundation.
Jason Cady
Jason Cady is a composer and librettist. He performs on pedal steel and modular synthesizer. Pitchfork called him a "mod-synth mastermind…funny and engaging." Anthony Tommasini, in the New York Times, described his video opera, I Screwed Up the Future, as "charming fantasy…drably comic and spacey." Opera News described his opera I Need Space as "delightfully weird…hilarious, dry and detached performances made this futuristic, retro story of love and rejection endearingly poignant."
Cady's CDs have been released on Lockstep Records and Peacock Recordings, and his podcast opera, Buick City, 1:00 AM is available on Apple Podcasts. NPR featured him in "The Mix: 100 Composers Under 40." He has an M.A. in composition from Wesleyan University, where he studied with Alvin Lucier and Anthony Braxton. He was born in Flint, Michigan and now lives in New York City.
Adrienne Danrich
The voice of EMMY® award winning soprano Adrienne Danrich has been described as "fresh liquid-silver", "radiant", and "meltingly tender in its high, floating vulnerability" by Opera News.
In addition to singing operas, concerts and recitals, Ms. Danrich has received writing commissions from Cincinnati Opera (This Little Light of Mine: The Stories of Marian Anderson and Leontyne Price; Porgy & Bess: Redux), Indiana University Pennsylvania (An Evening in the Harlem Renaissance), The Dreamland Theatre (Echoes of the Harlem Renaissance) and Fargo Moorhead Symphony (Love & Trouble: Five Personas ~ One Voice). Ms. Danrich received an EMMY® nomination for the script of This Little Light of Mine and she won an EMMY® for her performance in the same televised program, produced by Milwaukee Public Television.
Lauren D'Errico
Lauren D'Errico is a playwright, librettist, and screenwriter from New Jersey. Her plays have been workshopped in Pittsburgh (Carnegie Mellon University) and New York (The Bechdel Group, The Nora Salon). She received the Mary Marlin Fisher Award for Excellence in Playwriting in 2019. Two of her short operas premiered in 2019 at Pittsburgh Opera, and her art song The Man Who Invented Rhyming was performed at the Charlotte New Music Festival this summer. Lauren is a member of The Tank's 2019-20 TV Writers Group. BA: Purchase College, SUNY (2016). MFA: Carnegie Mellon University (2019).
Krista Knight
Juilliard Lila Acheson Wallace Playwrights Fellow (2016-2018), Page 73 Playwriting Fellow (2007), MacDowell Fellow (2008), Shank Playwriting Fellow at the Vineyard Theatre (2011-2012), and Vanderbilt Writer-in-Residence (current). Plays include LIPSTICK LOBOTOMY (2019 Kilroys List), DON'T STOP ME (new musical with Dave Malloy), KIRK AT THE SF AIRPORT HYATT (NYTW's Summer Residency, Vineyard reading), PRIMAL PLAY (New Georges), the punk rock adaptation of Medusa HISSIFIT (Cradle Theatre, Rhodes College upcoming). BA: Brown University. MA: Performance Studies from NYU. MFA Playwriting: UCSD. www.KristaKnight.com
Jerry Lieblich
Jerry Lieblich lives and writes plays in New York. Plays include D Deb Debbie Deborah (Clubbed Thumb – Critic's Pick: NY Times, TimeOut NY), Nostalgia is a Mild Form of Grief (Playwrights Horizons, Vineyard Theater), Your Hair Looked Great (Abrons Arts Center), and The Barbarians (New York Theatre Workshop, Dixon Place).
Jerry has held residencies at Blue Mountain Center, SPACE on Ryder Farm, UCROSS, and the Edward F. Albee Foundation, received an EST/Sloan Commission and the Himan Brown Creative Writing Award (twice), and is an alum of the Soho Rep Writer/Director Lab and Page 73's I-73 Writer's Group. BA: Yale; MFA: Brooklyn College.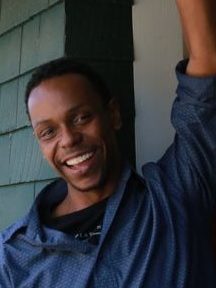 Jerome A. Parker
Jerome A. Parker is a Brooklyn based playwright/screenwriter/librettist/lyricist born in Harlem and raised in the Bronx.  Plays and musicals include: DIG (Fire this Time Festival); BALLAD OF SAD YOUNG MEN (Company of Angels, Downtown Urban Theater Festival); MIRACLE ON MONROE (Kennedy Center, Public Theater); STAG (SUNY – New Paltz); QUERELLE (The Lark Roundtable); LIKE JOHNNY IN THE DARK (Dramatist Guild, National Black Theatre); HOUSE OF DINAH (On the Boards, National Black Theatre); FREIDA (Intiman Theater, MacDowell Colony, Dramatist Guild, New York Stage and Film, National Black Theatre); KAYA: TASTE OF PARADISE (New York Film Academy). Currently he's a fellow with MADE IN NY / WRITERS GUILD OF AMERICA EAST to develop his television pilot for the series THE TALENTED TEN.
Alumnus of Williams College (BA), The Juilliard School (Production), UCLA – School of Television, Film and Theater (MFA), Public Theater Emerging Writers Group, American Lyric Theatre Librettist Development Program, Dramatist Guild Fellows Program, MacDowell Colony Fellowship, New York Stage and Film / Guild Playwright Fellow and Freedom Train Productions.