Experiments in Opera is eager to push opera into different story-telling mediums.  In 2018, we released Jason Cady's Buick City, 1:00 AM a serial podcast exploration of opera with songs, spoken dialogue, sound design, and music.  This audio-only murder-mystery spans four episodes and is available for download or streaming at Apple Podcasts, Stitcher and directly from the Experiments in Opera website.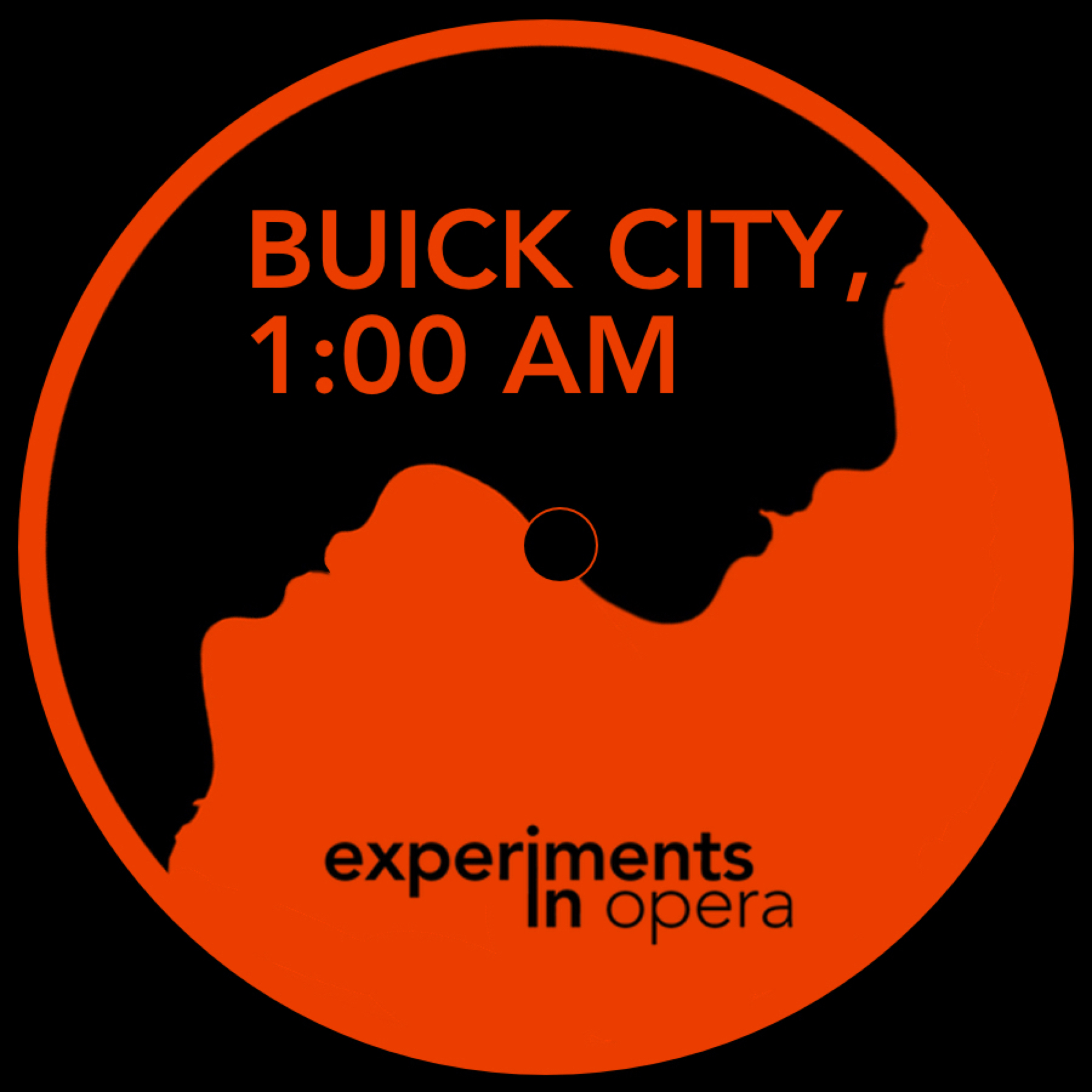 The Story
Buick City, 1:00 AM tells the story of Elena, a woman from the present day who travels back in time to 1984 to prevent the unsolved murder of her father, an autoworker in Flint, Michigan. All of the characters in Elena's life, including her mother, brother, and uncle become suspects in this tangled Rust-Belt soap opera as the storylines extend and tighten around each other. By the end of the story the fateful hour of the murder arrives and Elena fights to change the course of her life.
The Sound
Buick City, 1:00 AM includes realistic sounds recorded on location that establish the setting, in addition to more abstract sound design. Original songs, in between the scenes of dialogue, comment on the story as it unfolds. The songs—composed in a variety of styles—feature opera and pop singers, and a unique instrumentation of modular synthesizer, pedal steel guitar, piano, bass, and drum-set.
The Scene
The Flint Water Crisis is emblematic of the city's precipitous decline reaching back to the 1980's. But before that, Flint, known as "Vehicle City," produced more cars than any other city in the US. Though Flint brought the American Dream to the working class, it was also one of the first cities to perish under the shifting winds of the global economy and quickly came to represent the death of upward mobility and community stability. It is into this splintering city that Elena arrives, encountering a family in crisis who are grasping for some way to take back control of their lives.
FEATURED ARTISTS
Music & Story by Jason Cady
Elyse Kakacek, Soprano
Katie Eastburn, Alto
Eric McKeever, Baritone
Annie-Sage Whitehurst, Actor
Joshua R. Pyne, Actor
Nathaniel Kent, Actor
Halley Devestern, Actor
Scott Watson, Actor

Anya Krawcheck, Actor
Allen Enlow, Actor
Emily Manzo, Piano
Shawn Lovato, Bass
Aaron Siegel, Drums
Jason Cady, Modular Synthesizer, Pedal Steel Guitar
Jeff Cook, Engineer
Ann Heppermann, Engineer
Martin Johnson, Sound Design
This isn't the first time that EiO has pushed the boundaries of what opera can be.  Check out these two past experiments to see what is possible.