Information for the 2020 Opera America Opera Grants for Female Composers
Everything for Dawn is a collaboratively-created opera, with 10 different composers and 6 librettists, all writing for a cast of 8 singers and a 5-piece chamber ensemble.  This work emerges from our Innovation Grant-funded Writers Room project, which has successfully engaged composers and librettists relatively new to opera and from traditionally underrepresented backgrounds.  Our proposal to Opera America is to support the commission of the five female-identifying composers who are part of this project, each of whom is contributing 20 minutes of music. Taken together, the female-identifying composers' work will constitute half of the complete opera, and a total of 100 minutes of music. Below are the episode assignments for the five female-identifying composers who are part of this project.
The five episodes from Everything for Dawn that are part of this proposal were written by a combination of librettists from the Experiments in Opera Writers' Room project.  
Clarice Assad (Composer)
A powerful communicator renowned for her musical scope and versatility, Brazilian American Clarice Assad is a significant artistic voice in the classical, world music, pop and jazz genres, renowned for her evocative colors, rich textures, and diverse stylistic range. A prolific Grammy nominated composer, with over 70 works to her credit, her work has been commissioned by internationally renowned organizations, festivals and artists, and are published in France (Editions Lemoine), Germany (Trekel), Criadores do Brasil (Brazil) and in the US by Virtual Artists Collective Publishing. A sought-after performer, she is a celebrated pianist and inventive vocalist. Ms. Assad has released seven solo albums and appeared on or had her works performed on another 30. Her music is represented on Cedille Records, SONY Masterworks, Nonesuch, Adventure Music, Edge, Telarc, NSS Music, GHA, and CHANDOS. As an innovator, her award-winning Voxploration Series on music education, creation, songwriting and improvisation has been presented throughout the United States, Brazil, Europe and the Middle East. With her talents sought-after by artists and organizations worldwide, the multi-talented musician continues to attract new audiences both onstage and off.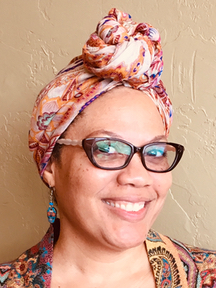 Adrienne Danrich (Librettist)
The voice of EMMY® award winning soprano Adrienne Danrich has been described as "fresh liquid-silver", "radiant", and "meltingly tender in its high, floating vulnerability" by Opera News.
In addition to singing operas, concerts and recitals, Ms. Danrich has received writing commissions from Cincinnati Opera (This Little Light of Mine: The Stories of Marian Anderson and Leontyne Price; Porgy & Bess: Redux), Indiana University Pennsylvania (An Evening in the Harlem Renaissance), The Dreamland Theatre (Echoes of the Harlem Renaissance) and Fargo Moorhead Symphony (Love & Trouble: Five Personas ~ One Voice). Ms. Danrich received an EMMY® nomination for the script of This Little Light of Mine and she won an EMMY® for her performance in the same televised program, produced by Milwaukee Public Television.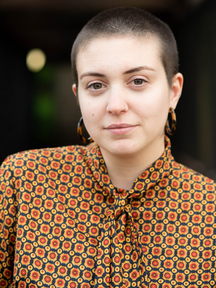 Lauren D'Errico (Librettist)
Lauren D'Errico is a playwright, librettist, and screenwriter from New Jersey. Her plays have been workshopped in Pittsburgh (Carnegie Mellon University) and New York (The Bechdel Group, The Nora Salon). She received the Mary Marlin Fisher Award for Excellence in Playwriting in 2019. Two of her short operas premiered in 2019 at Pittsburgh Opera, and her art song The Man Who Invented Rhyming was performed at the Charlotte New Music Festival this summer. Lauren is a member of The Tank's 2019-20 TV Writers Group. BA: Purchase College, SUNY (2016). MFA: Carnegie Mellon University (2019).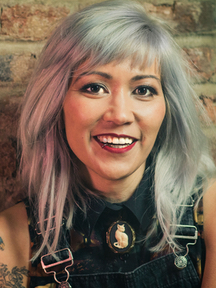 Melissa Dunphy (composer)
Composer Melissa Dunphy specializes in political, vocal, and theatrical music. She first came to national attention when her large‐scale work the Gonzales Cantata was featured in The Wall Street Journal, The Atlantic, National Review, Fox News, and on The Rachel Maddow Show, and was staged by American Opera Theater in a sold‐out run. Other notable works include the song cycle "Tesla's Pigeon," which won first place in the NATS Art Song Composition Award, and choral work "What do you think I fought for at Omaha Beach?" which won the Simon Carrington Chamber Singers Competition and has been performed by ensembles including Chanticleer and Cantus. Dunphy has been composer‐in‐residence for the Immaculata Symphony Orchestra, Volti, and the St. Louis Chamber Chorus. In addition to her concert
and choral music, she is a Barrymore Award‐nominated theater composer and sound designer and is Director of Music Composition for the O'Neill National Puppetry Conference. Dunphy has a Ph.D. in composition from the University of Pennsylvania and a B.M. from West Chester University. More at melissadunphy.com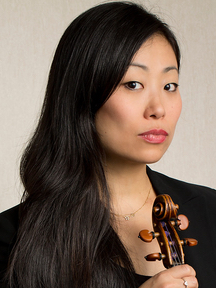 Pauline Kim Harris (Composer)
Pauline Kim Harris, aka PK or Pauline Kim is a GrammyTM- nominated violinist and composer. The youngest student to have ever been accepted into the studio of legendary violinist Jascha Heifetz, she has since appeared throughout the US, Canada, Europe, Asia and Australia as soloist, collaborator and music director. Known for her work with classical avant-punk violin duo String Noise, she has toured extensively with Orpheus Chamber Orchestra and continues to collaborate with leading new music ensembles in New York City.
Pauline Kim was the first Music Director for the Bill T. Jones/ Arnie Zane Dance Company and has been the featured artist for choreographers David Parker and Pam Tanowitz.
Most recently, Pauline Kim was an associate artist at the Atlantic Center for the Arts, had her debut residency at the Stone – New School, resident artist fellow at The Mabel Residency, and is the recipient of the EtM Con Edison Composer Residencies at Bloomingdale School of Music. In addition to a new work commissioned by the Stony Brook Contemporary Chamber Players, Pauline will be creating music to new choreography by David Parker of The Bang Group for the dance troupe 10 Hairy Legs. Her evening length work "gold/crack" for violin duo String Noise and baritone, Thomas Buckner will receive its premiere in the spring of 2020 at Four Season Arts and Roulette.
Pauline's debut album, Heroine — a reimagining of the Bach Chaconne and Ockeghem's Deo Gratias was released on September 27, 2019 on Sono Luminus with worldwide distribution.
Krista Knight (Librettist)
Juilliard Lila Acheson Wallace Playwrights Fellow (2016-2018), Page 73 Playwriting Fellow (2007), MacDowell Fellow (2008), Shank Playwriting Fellow at the Vineyard Theatre (2011-2012), and Vanderbilt Writer-in-Residence (current). Plays include LIPSTICK LOBOTOMY (2019 Kilroys List), DON'T STOP ME (new musical with Dave Malloy), KIRK AT THE SF AIRPORT HYATT (NYTW's Summer Residency, Vineyard reading), PRIMAL PLAY (New Georges), the punk rock adaptation of Medusa HISSIFIT (Cradle Theatre, Rhodes College upcoming). BA: Brown University. MA: Performance Studies from NYU. MFA Playwriting: UCSD. www.KristaKnight.com
Jerry Lieblich (Librettist)
Jerry Lieblich lives and writes plays in New York. Plays include D Deb Debbie Deborah (Clubbed Thumb – Critic's Pick: NY Times, TimeOut NY), Nostalgia is a Mild Form of Grief (Playwrights Horizons, Vineyard Theater), Your Hair Looked Great (Abrons Arts Center), and The Barbarians (New York Theatre Workshop, Dixon Place).
Jerry has held residencies at Blue Mountain Center, SPACE on Ryder Farm, UCROSS, and the Edward F. Albee Foundation, received an EST/Sloan Commission and the Himan Brown Creative Writing Award (twice), and is an alum of the Soho Rep Writer/Director Lab and Page 73's I-73 Writer's Group. BA: Yale; MFA: Brooklyn College.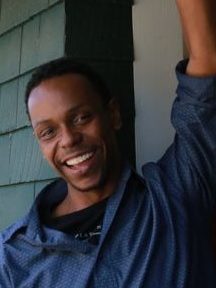 Jerome A. Parker (Librettist)
Jerome A. Parker is a Brooklyn based playwright/screenwriter/librettist/lyricist born in Harlem and raised in the Bronx.  Plays and musicals include: DIG (Fire this Time Festival); BALLAD OF SAD YOUNG MEN (Company of Angels, Downtown Urban Theater Festival); MIRACLE ON MONROE (Kennedy Center, Public Theater); STAG (SUNY – New Paltz); QUERELLE (The Lark Roundtable); LIKE JOHNNY IN THE DARK (Dramatist Guild, National Black Theatre); HOUSE OF DINAH (On the Boards, National Black Theatre); FREIDA (Intiman Theater, MacDowell Colony, Dramatist Guild, New York Stage and Film, National Black Theatre); KAYA: TASTE OF PARADISE (New York Film Academy). Currently he's a fellow with MADE IN NY / WRITERS GUILD OF AMERICA EAST to develop his television pilot for the series THE TALENTED TEN.
Alumnus of Williams College (BA), The Juilliard School (Production), UCLA – School of Television, Film and Theater (MFA), Public Theater Emerging Writers Group, American Lyric Theatre Librettist Development Program, Dramatist Guild Fellows Program, MacDowell Colony Fellowship, New York Stage and Film / Guild Playwright Fellow and Freedom Train Productions.
Kamala Sankaram (Composer)
Praised as "strikingly original" (NY Times), and a "new voice from whom we will surely be hearing more" (LA Times), Kamala Sankaram has received commissions from Washington National Opera, Houston Grand Opera, Beth Morrison Projects, the PROTOTYPE Festival, Opera on Tap, Opera Memphis, and the Brooklyn Youth Chorus, among others. She is the recipient of a Jonathan Larson Award from the American Theater Wing, and has received grants from Opera America, the National Endowment for the Arts, the Kevin Spacey Foundation, and the MAP Fund. Residencies and fellowships include the MacDowell Colony, the Watermill Center, the Civilians, HERE Arts Center, CAP21, Con Edison/Exploring the Metropolis, the Hermitage, and American Lyric Theater. As a resident artist at HERE Arts Center, Kamala created MIRANDA, which was the winner of the New York Innovative Theatre Award for Outstanding Production of a Musical. THUMBPRINT, her second opera (written in collaboration with librettist Susan Yankowitz), premiered in the 2014 PROTOTYPE Festival, and was featured on NPR's Weekend Edition,  Agence French Presse, and over 25 media outlets around the world. THUMBPRINT has since received productions at LA Opera and Opera Ithaca. She is currently working with Opera on Tap and librettist Jerre Dye on THE PARKSVILLE MURDERS, the first opera written for virtual reality. Episode 1 is now available on SamsungVR.
Dr. Sankaram holds a PhD from the New School and is currently a member of the composition faculty at SUNY Purchase.
Alex Temple (composer)
A sound can evoke a time, a place, a cultural moment, or a worldview.  Alex Temple (b. 1983) writes music that distorts and combines iconic sounds to create new meanings, often in service of surreal, cryptic, or fantastical stories.  She's particularly interested in reclaiming socially disapproved-of ("cheesy") sounds, playing with the boundary between funny and frightening, and investigating lost memories and secret histories.
In addition to performing her own works for voice and electronics, she has collaborated with performers and ensembles such as Mellissa Hughes, Timothy Andres, the American Composers Orchestre, Fifth House Ensemble, Cadillac Moon Ensemble, and Spektral Quartet.  She has also played keyboards with the chamber-rock group The Sissy-Eared Mollycoddles, and made sounds using her voice, synthesizers and various household objects with a·pe·ri·od·ic.
Alex got her BA from Yale University in 2005, and her MA from the University of Michigan in 2007.  After leaving Ann Arbor, she spent two years in New York working for the New York Youth Symphony's Making Score program for young composers.  She recently completed a DMA at Northwestern University, and is now an Assistant Professor of Composition at Arizona State University.