On December 15, 2016, Experiments in Opera and Kaufman Music Center presented Story Binge II, a single evening event featuring semi-staged and concert versions of five works in progress. Composer and Faith No More keyboardist Roddy Bottum tells the story of a group of cyclists on the AIDS/LifeCycle trip from San Francisco to Los Angeles in his new work The Ride; composer Jason Cady depicts a couple breaking up while emigrating to Mars in I Need Space; Composer/vocalist Lainie Fefferman creates first-person accounts of stories involving her favorite biblical women in White Fire; Composer/vocalist Nick Hallett orchestrates the sounds of the Internet to tell the story of a fictional composer's misadventures in social media, for the second scene of To Music; and Matthew Welch continues his journey into the WWII Philippine memoirs of his Uncle Edgar in And Here We Are.
The Ride
Every year, thousands of bicyclists ride from San Francisco to Los Angeles to raise money for AIDS research.  The Ride is a fictional story of two of these riders.  The first rider is an older man who was part of the first wave of the AIDS epidemic, when contracting the disease meant a death sentence.  The second rider is a young man whose relationship to AIDS involves preventative drugs and regular treatment and a less direct connection to death.  Throughout this 15-minute opera, the characters sing and talk from stationary bikes about how their participation in The Ride is emblematic of  their relationships with the disease.
Robbie Daniels, rider one; Tristan Viner-Brown: rider two; Ann Magnuson, Lorri Jean; Luis Illades, drums; Roddy Bottum, synthesizer; Robbie Lee, synthesizer;  Domenica Fossati, Margaret Lancaster, Katie Cox, and Roberta Michel, flutes.
Roddy Bottum
Roddy Bottum is a NYC based composer and artist best known for his work in the seminal art rock band, Faith No More and indie rock band Imperial Teen.  His first opera, SASQUATCH, will receive its world premiere at the Edinburgh Fringe Festival in 2017.  He also works as a composer for film and TV.  For more information, visit: roddybottum.com
I Need Space
I Need Space by Jason Cady tells the story of a couple moving to a Martian colony but breaking up on the way there. It's set in the present—but as 2016 had been imagined by sci-fi writers in the 1960s. I Need Space is a 15 minute one-act opera that will be presented in its entirety with costumes and some staging.
Katie Eastburn, alto; Tomas Cruz, tenor; Jason Cady, modular synthesizer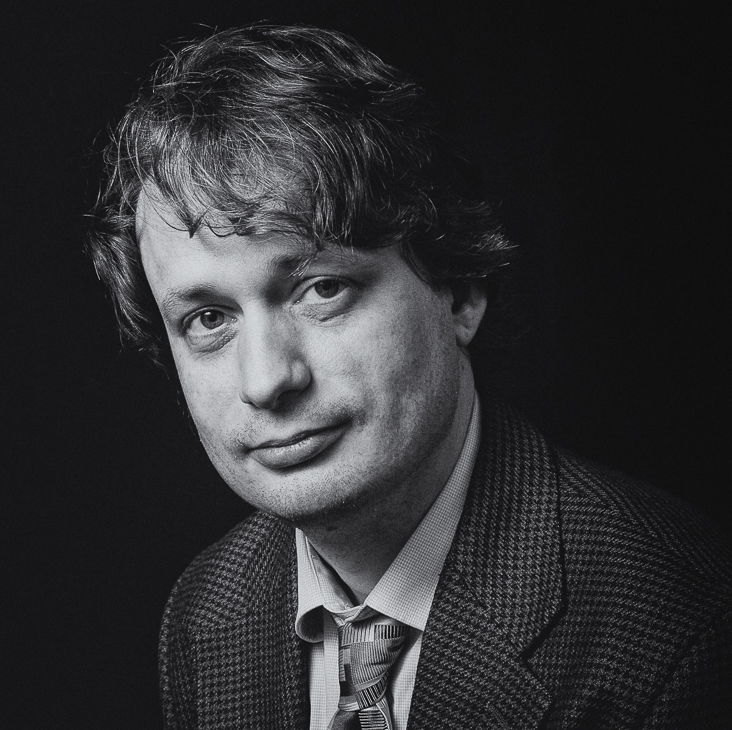 Jason Cady
Jason Cady writes music and stories for small-scale operas and composes instrumental and electronic music. He performs on pedal steel, modular synthesizer and other instruments. Pitchfork described his recent work—The Captives—as "funny and engaging." WQXR praised his opera Happiness is the Problem for keeping "the energy hovering at 11 consistently, fusing the coloratura of Mozart's 'Queen of the Night' with Glass at his most hyper-caffeinated; you're left gasping at the end, while admiring the psychological underpinnings." Cady was born in 1974 in Flint, Michigan and has lived in New York City since 2001.  More about Jason.
White Fire
Vocalist and composer Lainie Fefferman will share the first set of songs from a longer cycle of material featuring stories from the bible told through the eyes and words of women.  Two of the songs, based on the stories of Lilith and Rebecca, emphasize the agency of women to impact the trajectory of their own lives.  These stories will be told in first person accounts, performed by Lainie with a mix of pre-recorded and triggered electronic sounds.  The audience will listen to these songs amidst a garden of environmental sounds heard through speakers spread throughout the performance space.
Lainie Fefferman, vocals
Lainie Fefferman
Exploring the personal and the idiosyncratic aspects of music-making, Brooklyn composer Lainie Fefferman's most recent commissions have been from Hotel Elefant, ETHEL, Kathleen Supové, TILT Brass, James Moore, Eleonore Oppenheim, and Dither. Her recent evening length piece Here I Am for Newspeak and Va Vocals, the culmination of her residency at Roulette through the Jerome Foundation for the 2013/2014 season, described as "[an] immersive and moving evening of utterly new sounds," was warmly received by a sold out audience. She enjoyed residencies at LABA and HERE Arts for the 2015/2016 season. For more information, visit http://lainiefefferman.com
To Music (Scene 2)
To Music is about the creative process of a fictional composer, and both what goes into and takes away from the formation of an original (or unoriginal) idea.  Scene 1 of To Music was shared in Story Binge I in April of 2015.
In Scene 2 of To Music, The composer and an admirer, Norma, consummate their relationship, after which Norma writes in her online diary about their experiences together, including a recent evening spent at the opera.  Meanwhile, as the composer's lawyer continues to investigate a case of copyright infringement against his client, he discovers some interesting details.
Josh Thorson, video design; Amelia Watkins, Norma; Nick Hallett, Lawyer; Emily Manzo, piano; Pauline Kim Harris, violin; Jeanann Dara, viola
Nick Hallett
Nick Hallett is a composer, vocalist, and cultural producer working between the worlds of music, art, and performance. Based in New York City, his work has been presented in recent years by the Whitney Museum of American Art, the Museum of Modern Art, the Ecstatic Music Festival, The Kitchen, The Public Theater/Joe's Pub, ISSUE Project Room, Roulette, National Sawdust, and Le Poisson Rouge, among others. He is currently collaborating with choreographer Bill T. Jones, as composer of the the Bill T. Jones/Arnie Zane Company's latest dance-theater work, Analogy: A Trilogy.  For more information, visit: gutcity.com
And Here We Are
And Here We Are is based on the memoirs of Matthew's great uncle Edgar, an opera singer isolated by his move to Asia and subsequent internment (1942-45) in the Santo Tomas concentration camp in WWII Philippines.   For Story Binge II, Matthew will be sharing a 20-minute excerpt with a new scene featuring a dialogue between Edgar and Abiko, his prison guard.  This is the third in-development sharing of And Here We Are, which will be premiered in full in the spring of 2018.
Edgar Kneedler: Daniel Neer (tenor); Abiko: Joe Chappel (bass-baritone); Ben Holmes, trumpet; Joe Bergen, percussion; Emily Manzo, piano; Ian Riggs, bass guitar; Brian Chase, drums; Matthew Welch, conductor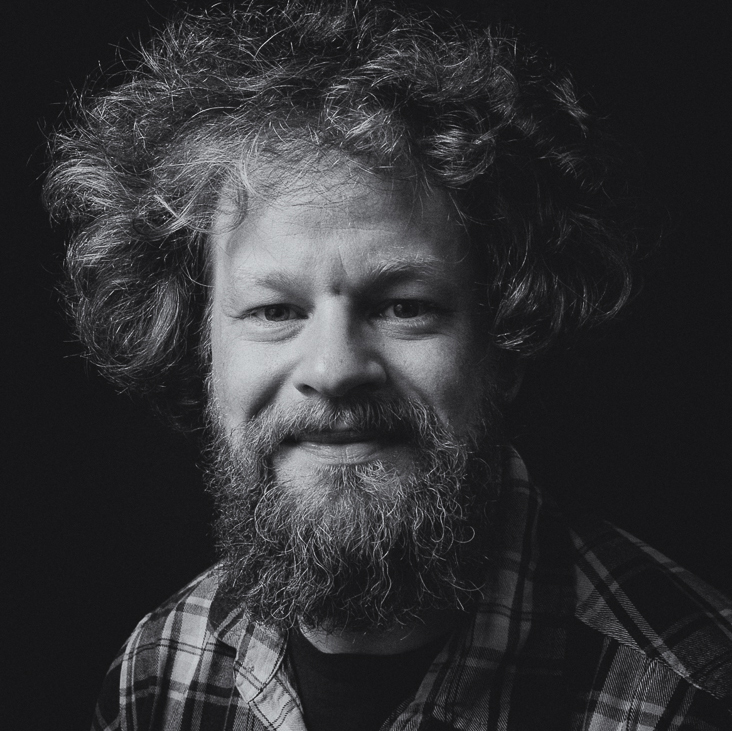 Matthew Welch
Named one of "14 artists changing the future of opera," by Huffington Post and regarded as "a composer possessed of both rich imagination and the skill to bring his fancies to life" by Time Out NY, Matthew Welch's musical adventures and collaborative spirit have brought him to work with some of today's most noted musical personalities, Alvin Lucier, Anthony Braxton, John Zorn, Julia Wolfe, Zeena Parkins, and Ikue Mori. His third disc of his own music, Dream Tigers (Tzadik, 2005), containing his critically lauded string quartet, Siubhal Turnlar, made both Time Out New York's classical and non-classical top-ten CD lists for the year 2005. Mr. Welch's compositions run the gamut from opera, to traditional-like bagpipe tunes, electronic pieces, improvisation strategies and fully notated works for solo instruments, chamber ensembles, orchestras, gamelans and other non-western instruments. Matthew is co-founder of Experiments in Opera. More about Matthew.