JASON CADY
Co-Founder and Artistic Director
Jason Cady composes music and writes stories for small-scale operas. He performs on pedal steel and modular synthesizer. Pitchfork called him a "mod-synth mastermind…funny and engaging." The Wire described his one-act opera Post-Madonna Prima Donna as, "thoughtful satire, sharp composition." Anthony Tommasini, in the New York Times, described his video opera, I Screwed Up the Future, as "charming fantasy…drably comic and spacey."
Cady's CDs have been released on Lockstep Records and Peacock Recordings. The Brooklyn Arts Council, New Music USA, free103point9, The Casement Fund, Lighton International Artists Exchange, and the American Music Center have funded his projects. His music has been performed at Roulette, Issue Project Room, The Stone, (le) Poisson Rouge, Symphony Space, Merkin Hall, Tonic and many other venues in New York City and throughout the US from Arizona to Alaska. He has lectured on his music at New York University, New School University, Wesleyan University and Arizona State University. He has been interviewed on WBEZ, WNYC, WKCR, WPIR, KMFA and East Village Radio. NPR featured him in "The Mix: 100 Composers Under 40."­
Cady has an M.A. in composition from Wesleyan University, where he studied with Alvin Lucier and Anthony Braxton. He graduated magna cum laude with a B.A. in Interdisciplinary Arts and Performance from Arizona State University, where he studied composition with Richard Lerman, Harold Budd, and Daniel Lentz. He was born in Flint, Michigan and now lives in New York City. He is an enrolled member of the Sault Ste Marie Tribe of Chippewa Indians.
For more information visit: jasoncadymusic.com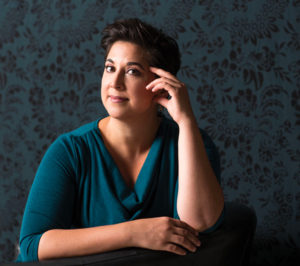 KAMALA SANKARAM
Artistic Director
Praised as "strikingly original" (NY Times), and a "new voice from whom we will surely be hearing more" (LA Times), Kamala Sankaram has received commissions from Washington National Opera, Houston Grand Opera, Beth Morrison Projects, the PROTOTYPE Festival, Opera on Tap, Opera Memphis, and the Brooklyn Youth Chorus, among others. She is the recipient of a Jonathan Larson Award from the American Theater Wing, and has received grants from Opera America, the National Endowment for the Arts, the Kevin Spacey Foundation, and the MAP Fund. Residencies and fellowships include the MacDowell Colony, the Watermill Center, the Civilians, HERE Arts Center, CAP21, Con Edison/Exploring the Metropolis, the Hermitage, and American Lyric Theater. As a resident artist at HERE Arts Center, Kamala created MIRANDA, which was the winner of the New York Innovative Theatre Award for Outstanding Production of a Musical. THUMBPRINT, her second opera (written in collaboration with librettist Susan Yankowitz), premiered in the 2014 PROTOTYPE Festival, and was featured on NPR's Weekend Edition,  Agence French Presse, and over 25 media outlets around the world. THUMBPRINT has since received productions at LA Opera and Opera Ithaca. She is currently working with Opera on Tap and librettist Jerre Dye on THE PARKSVILLE MURDERS, the first opera written for virtual reality. Episode 1 is now available on SamsungVR.
As a performer, Kamala Sankaram has been hailed as "an impassioned soprano with blazing high notes" (Wall Street Journal). She has performed and premiered pieces with Beth Morrison Projects, Anthony Braxton, and the Wooster Group, among others, and is the leader of Bombay Rickey, an operatic Bollywood surf ensemble whose debut was named Best Eclectic Album by the Independent Music Awards Vox Pop. Bombay Rickey's opera-cabaret on the life of Yma Sumac premiered in the 2016 PROTOTYPE Festival and was most recently presented in London at Tête-à-Tête Opera's Cubitt Sessions. Bombay Rickey has been selected for the 2017/18 season's Mid-Atlantic Arts touring roster, and will release their sophomore album in the spring of 2018.
Dr. Sankaram holds a PhD from the New School and is currently a member of the composition faculty at SUNY Purchase.
For more information, visit kamalasankaram.com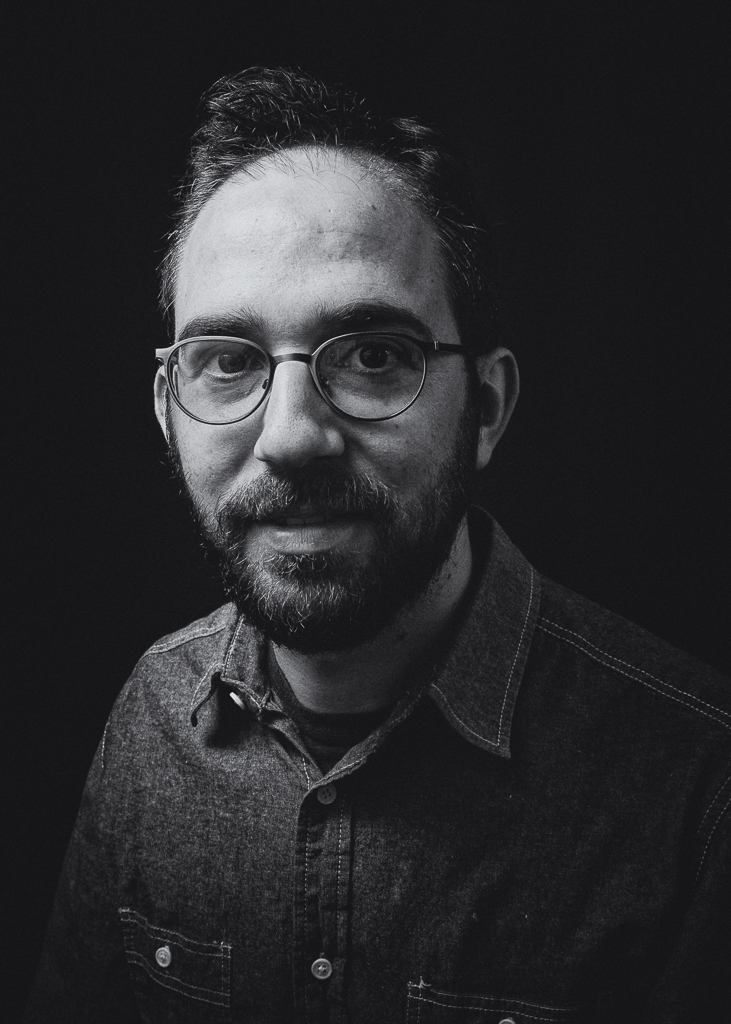 AARON SIEGEL
Co-Founder and Executive Director
Experiments in Opera co-founder Aaron Siegel is a composer, percussionist, organizer, and educator.  As a composer, Siegel's inquisitive and playful work represents a personal vision of how we live with and respond to the sounds in our world. He has written countless works for solo percussion, percussion ensemble, string quartet, mixed ensembles, chorus among others.  His collaboration with Mantra Percussion on Science is Only a Sometimes Friend for eight glockenspiels and organ was released in May 2011 on LockStep Records and hailed as "one continuous ecstatic sonic event," and as one of the best records of 2011 by Time Out New York.
With Experiments In Opera, Siegel has premiered the opera short The Collector, and in May 2014 a full production of Brother Brother, based on the lives of Orville and Wilbur Wright. In the past three seasons Siegel has collaborated on Sisyphus with Jason Cady and Matthew Welch premired a monodrama for actor and 15 percussionists, directed a video opera called 'Tea Before You Go' and contributed 'The Wallet' to EiO's production of Flash Operas.  His  choral work for young voices The Mysteries of Nothing, was premiered as part of The Young People's Chorus of New York City's Radio Radiance concert series and a 2017 commission from Chamber Music America resulted in the epic 'A Great Many' for six percussionists and clarinet.  Siegel is currently at work on a new opera with director Mallory Catlett based on a novel by Janet Frame.
In addition to his work as a composer of operas and innovative text pieces, he has performed extensively with Anthony Braxton and his improvised trio Memorize the Sky.  He also performed with Robert Ashley in a revival of his seminal work 'That Morning Thing' at the Kitchen in New York City. Siegel is on the staff of the Weill Music Institute at Carnegie Hall.  He lives in Brooklyn with his wife and son.
For more information, visit aaronsiegel.net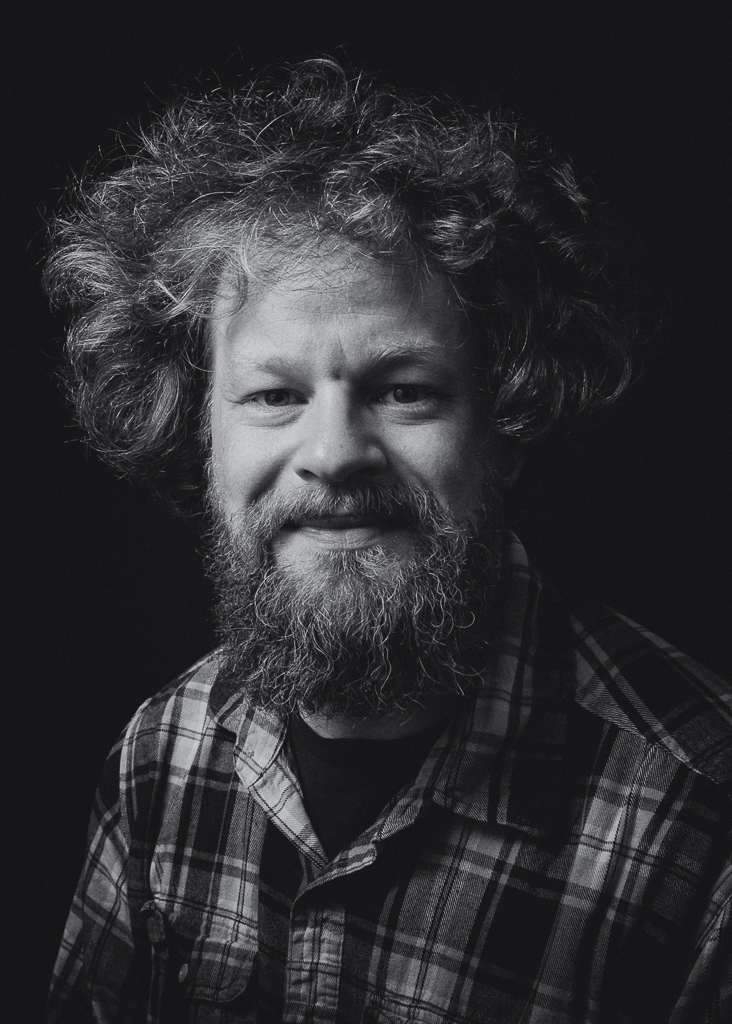 MATTHEW WELCH
Co-Founder
Matthew Welch is a composer of innovative opera and genre-resisting concert music. Named one of "14 artists changing the future of opera," by Huffington Post, and regarded as "a composer possessed of both rich imagination and the skill to bring his fancies to life" (Time Out NYC), Matthew's musical adventures and collaborative spirit have brought him to work with some of today's most noted musical personalities: Anthony Braxton, Martin Bresnick, Aaron Jay Kernis, David Lang, Alvin Lucier, Ikue Mori, Zeena Parkins, Julia Wolfe, and John Zorn. Mixing his backgrounds in bagpipes, gamelan, experimental, classical, rock and improvised music, Welch's compositional sound is worldly and eclectic in material, yet personal and seamless in style.
Praised by the New York Times as "exquisitely ethereal" and "border-busting; catchy," Matthew's music has been performed in the US, Canada, South America, Europe and Asia. Matthew holds degrees in Music Composition from Yale, Wesleyan and Simon Fraser Universities, and as a bagpiper, he has won three World Pipe Band Championship titles. His ensemble, Blarvuster, has been based in New York City since 2002. Welch co-founded Experiments in Opera in 2011.
In 2016 Matthew Welch was commissioned to compose for San Francisco Girls Chorus and the MATA Festival with Ensemble NeoN (Oslo), with respective premieres at Davies Symphony Hall (SF) and Scandanavia House (NYC). Also In 2016 Matthew was awarded a fellowship from the Asian Cultural Council to explore traditional music and culture in the Philippines in Spring 2017. In December 2015 his residency at The Stone (NYC) featured 11 consecutive concerts of his multifarious music.
His music has been commissioned and performed by: Flux Quartet, Ethos Percussion, UMUU Orchestra (Helsinki), Quartet Metadata, Clocks in Motion, Cantata Profana, Suzana Bartal, Ensemble Proton (Bern, Switzerland), Transient Canvas, Gamelan Dharma Swara, SEM ensemble, Ostravska Banda (CZ), Janacek Conservatory Orchestra (CZ), and Dither Electric Guitar Quartet. Venues and presenters include: Merkin Hall, Jazzwerkstatt Bern (2011, 2012, 2014, 2017), Tulkinnanvaraista Concert Series (Helsinki), Bucknell University (2017), Merkin Hall (2016), Symphony Space (2011, 2012, 2017), The Stone (Residency 12.2015), New Music Gathering ('15, '16), Ultima Festival (Oslo), Festival Gong: Bali Arts Festival (PKB 2010), Abrons Art Center, Q2 (WNYC, NPR) and Ostrava New Music Days (2001, 2005). His third album, Dream Tigers (Tzadik, 2005), containing his critically lauded string quartet, Siubhal Turnlar, made both Time Out New York's classical and non-classical top-ten CD lists for the year 2005.
Blarvuster, a unique hybrid ensemble dedicated to Welch's music, has performed at notable venues and festivals including: Celtic Connections (Glasgow 2016), Roulette, Le Poisson Rouge, EMPAC, Western Front (Vancouver), Switchboard Festival (SF 2014), Tonic, Issue Project Room and CBGB's. Blarvuster has performed for audiences of all walks: listeners of Classical, Rock, Jazz, Experimental, Celtic and World Music have all found something inspiring in it. Blarvuster's unique line-up and infectious repertoire make its sound like no other. As Artistic Director of Experiments in Opera, Welch commissions and produces innovative opera in captivatingly inventive programs that feature bold new concepts in opera in a multitude of performance situations and media forms.
For more information, visit: blarvuster.com