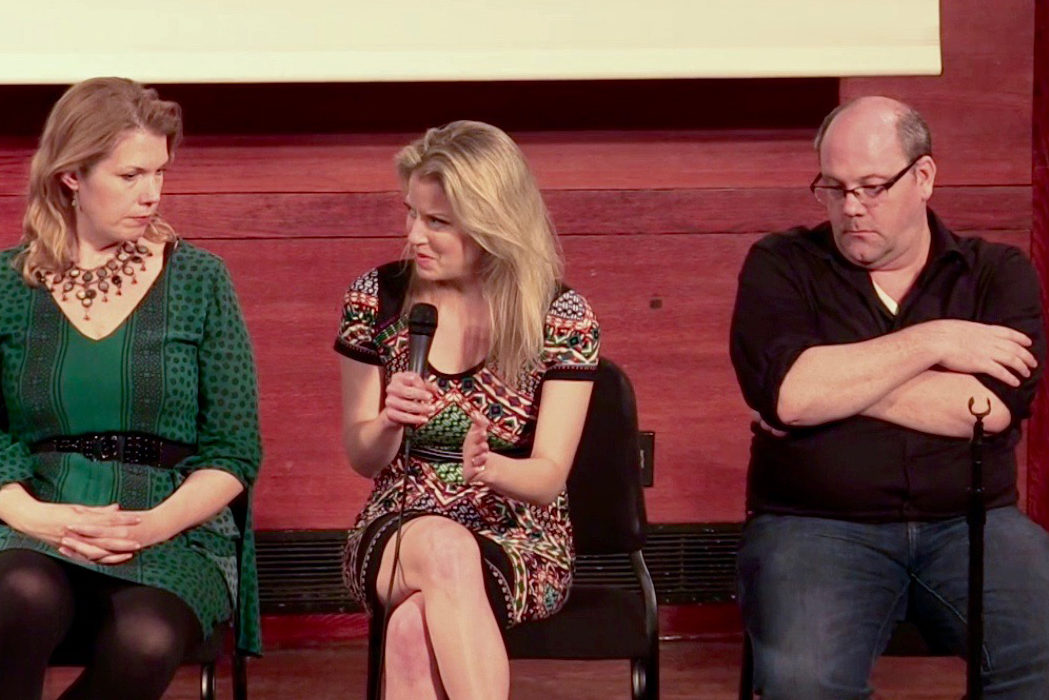 When  Composers Make Opera
As part of the New York Opera Fest this past June, I led a collaborative conversation at Hunter College's Ida K. Lang Recital Hall featuring some of the most prolific and interesting composers, librettists, and singers working in New York's new opera scene:
James Barry – composer
Lauren Buchter – composer
David Cote – librettist
Daniel Felsenfeld – composer
Elisabeth Halliday – singer and co-founder of Rhymes with Opera
Joan La Barbara – composer and singer
George Lam – composer and co-artistic director of Rhymes with Opera
Jessica Meyer – composer and violist
Pamela Stein Lynde – composer, singer, and founder of Stone Mason Projects
Stefan Weisman – composer
David Wolfson – composer, librettist, and music director
The idea behind the talk was to get a sense of the challenges and opportunities that composers face when they set off on their new opera project. Prior to the actual conversation, I sent a questionnaire to the participants to gauge some of the experiences they have had making new opera. I found that the initial responses in the conversation grouped together under four main ideas: collaboration, process, vision, and quality. Our conversation together was framed by these big ideas and also by the request to reference as much as possible everyone's real experiences making work. We had a wide-ranging and light-hearted exchange buoyed by a wealth of different experiences, opinions, and attitudes.