In celebration of our 10th Anniversary, Experiments in Opera will premiere Everything for Dawn, an epic new video opera series featuring ten 15-minute episodes, each written by a different librettist/composer combo.  A web streaming series of daring ambition, Everything for Dawn is the epitome of what Experiments in Opera stands for—fun, intimate storytelling, with a strong feeling of an artistic community at work.
ALL ARTS, the New York Emmy-winning multimedia streaming platform dedicated to the arts, will present the world premiere of Everything for Dawn this fall. 
October 7 at 10 and 10:30 p.m. — Episodes 1 & 2
October 14 at 10 and 10:30 p.m. — Episodes 3 & 4
October 21 at 10 and 10:30 p.m. — Episodes 5 & 6
October 28 at 10 and 10:30 p.m. — Episodes 7 & 8
November 4 at 10 and 10:30 p.m. — Episodes 9 & 10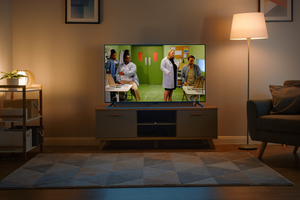 The ALL ARTS app is available on the following Video on Demand TVs.
Visit the URL AllArts.org/EverythingForDawn to Stream.
Everything for Dawn is an original coming-of-age story spanning the 1990s. Dawn is a teenager dealing with the impact of her father's suicide. Her personal tragedy becomes public when his paintings become celebrated as "outsider art." With each episode written by a different librettist/composer pairing, the opera is an examination of the ways we seek solace in a broken world, community intersectionality, and the rationale for making art. 
Everything for Dawn was designed from the beginning as a work that would accommodate multiple voices and aesthetic styles.  PART ONE of the opera (episodes 1 – 3 set in 1997) takes place in a suburban Detroit home, where a college-aged daughter (Dawn) and her mother discover a box of paintings by Mac, their father/husband, who has recently committed suicide.  They are conflicted about what to do with the paintings, but eventually give a local curator permission to show them in her gallery.  PART TWO of the opera (episodes 4 – 7 set in 1995) takes place a few years earlier in the mental health facility that the father had been in prior to his suicide.  In the facility, he discovers painting through an art therapy class and it helps him to deal with his depression and PTSD from the Vietnam War.  PART THREE of the opera (episodes 8 – 10 set in 2001) picks up after the end of Part One when the father is hailed by the art world as a star of outsider art.  Throughout the work, the main themes of family ties, mental illness and the art world are teased out and reconstituted as the opera culminates in an ensemble scene in a New York art gallery with most of the cast together to contemplate the legacy of a complicated man.
EPISODE 1: A RIOT GRRRL AT A RAVE
Libretto and Music by Jason Cady
EPISODE 2: CLEAN
Libretto by Jerome A. Parker
Music by Pauline Kim Harris
EPISODE 3: OPEN TO INTERPRETATION
Libretto by Lauren D'Errico
Music by Phil Kline
EPISODE 4: STICK WITH ME, BROTHER
Libretto by Adrienne Danrich and Jerome A. Parker
Music by Matthew Welch
EPISODE 5: THE BIRDHOUSE
Libretto by Jerry Lieblich
Music by Aaron Siegel
EPISODE 6: AT THE CRACK OF DAWN
Libretto by Krista Knight
Music by Melissa Dunphy
EPISODE 7: STANDARD PROCEDURE
Libretto by Jason Cady
Music by Paul Kerekes
EPISODE 8: INTO A WHITE BOX
Libretto by Jerry Lieblich
Music by Clarice Assad
EPISODE 9: PIECES OF MAC
Libretto by Lauren D'Errico and Adrienne Danrich
Music by Miguel Frasconi
EPISODE 10: FINAL VIEWING
Libretto by Krista Knight
Music by Kamala Sankaram
CAST
Mac Logan, Aaron Engebreth
Dawn Logan, Britt Hewitt
Gloria Logan, Sishel Claverie
Carla, Eliza Bonet
Anya, Maggie Finnegan
Ed, Joshua Conyers
Dr. Slade, Laura Strickling
Joy, Meroë Khalia Adeeb
ENSEMBLE
Karl Larson, Piano
Tristan Kasten-Krause, Bass
Matthew Evans, Percussion
Hannah Levinson, Viola
Maya Bennardo, Violin
Will Healy, Piano
CREATIVE TEAM
Director, Alison Moritz
Associate Director, Ian Silverman
Director of Photography, Eric Thomas Paton
Associate Director of Photography/ Editor, Travis Ford
Production Designer, Jean Kim
Technical Directors, Steven Brenman and Kya Naugle
Props Master, Jessica Smith
Costume Associate, Don-yá Ortiz
Projection Designer, Michael Redman
Lighting Designer, Stacey Boggs
Lighting Associate, Betsy Chester
Music Director, David Bloom
Sound Engineer, Jeff Cook
Clarice Assad (Composer)
A powerful communicator renowned for her musical scope and versatility, Brazilian American Clarice Assad is a significant artistic voice in the classical, world music, pop and jazz genres, renowned for her evocative colors, rich textures, and diverse stylistic range. A prolific Grammy nominated composer, with over 70 works to her credit, her work has been commissioned by internationally renowned organizations, festivals and artists, and are published in France (Editions Lemoine), Germany (Trekel), Criadores do Brasil (Brazil) and in the US by Virtual Artists Collective Publishing. A sought-after performer, she is a celebrated pianist and inventive vocalist. Ms. Assad has released seven solo albums and appeared on or had her works performed on another 30. Her music is represented on Cedille Records, SONY Masterworks, Nonesuch, Adventure Music, Edge, Telarc, NSS Music, GHA, and CHANDOS. As an innovator, her award-winning Voxploration Series on music education, creation, songwriting and improvisation has been presented throughout the United States, Brazil, Europe and the Middle East. With her talents sought-after by artists and organizations worldwide, the multi-talented musician continues to attract new audiences both onstage and off.
Jason Cady (Librettist/Composer)
Jason Cady is a composer and librettist. He performs on pedal steel and modular synthesizer. Pitchfork called him a "mod-synth mastermind…funny and engaging." Anthony Tommasini, in the New York Times, described his video opera, I Screwed Up the Future, as "charming fantasy…drably comic and spacey." Opera News described his opera I Need Space as "delightfully weird…hilarious, dry and detached performances made this futuristic, retro story of love and rejection endearingly poignant."
Cady's CDs have been released on Lockstep Records and Peacock Recordings, and his podcast opera, Buick City, 1:00 AM is available on Apple Podcasts. NPR featured him in "The Mix: 100 Composers Under 40." He has an M.A. in composition from Wesleyan University, where he studied with Alvin Lucier and Anthony Braxton. He was born in Flint, Michigan and now lives in New York City.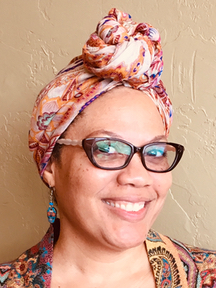 Adrienne Danrich (Librettist)
The voice of EMMY® award winning soprano Adrienne Danrich has been described as "fresh liquid-silver", "radiant", and "meltingly tender in its high, floating vulnerability" by Opera News.
In addition to singing operas, concerts and recitals, Ms. Danrich has received writing commissions from Cincinnati Opera (This Little Light of Mine: The Stories of Marian Anderson and Leontyne Price; Porgy & Bess: Redux), Indiana University Pennsylvania (An Evening in the Harlem Renaissance), The Dreamland Theatre (Echoes of the Harlem Renaissance) and Fargo Moorhead Symphony (Love & Trouble: Five Personas ~ One Voice). Ms. Danrich received an EMMY® nomination for the script of This Little Light of Mine and she won an EMMY® for her performance in the same televised program, produced by Milwaukee Public Television.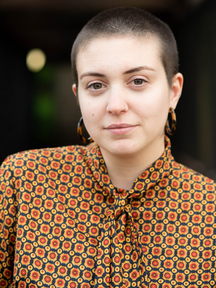 Lauren D'Errico (Librettist)
Lauren D'Errico is a playwright, librettist, and screenwriter from New Jersey. Her plays have been workshopped in Pittsburgh (Carnegie Mellon University) and New York (The Bechdel Group, The Nora Salon). She received the Mary Marlin Fisher Award for Excellence in Playwriting in 2019. Two of her short operas premiered in 2019 at Pittsburgh Opera, and her art song The Man Who Invented Rhyming was performed at the Charlotte New Music Festival this summer. Lauren is a member of The Tank's 2019-20 TV Writers Group. BA: Purchase College, SUNY (2016). MFA: Carnegie Mellon University (2019).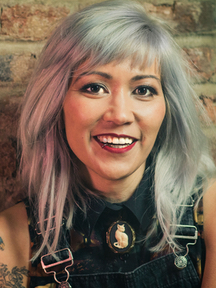 Melissa Dunphy (composer)
Composer Melissa Dunphy specializes in political, vocal, and theatrical music. She first came to national attention when her large‐scale work the Gonzales Cantata was featured in The Wall Street Journal, The Atlantic, National Review, Fox News, and on The Rachel Maddow Show, and was staged by American Opera Theater in a sold‐out run. Other notable works include the song cycle "Tesla's Pigeon," which won first place in the NATS Art Song Composition Award, and choral work "What do you think I fought for at Omaha Beach?" which won the Simon Carrington Chamber Singers Competition and has been performed by ensembles including Chanticleer and Cantus. Dunphy has been composer‐in‐residence for the Immaculata Symphony Orchestra, Volti, and the St. Louis Chamber Chorus. In addition to her concert
and choral music, she is a Barrymore Award‐nominated theater composer and sound designer and is Director of Music Composition for the O'Neill National Puppetry Conference. Dunphy has a Ph.D. in composition from the University of Pennsylvania and a B.M. from West Chester University. More at melissadunphy.com
Miguel Frasconi (composer)
Miguel Frasconi is a composer and improviser whose instrumentarium includes glass objects, electronics, and instruments of his own design. He has composed numerous operas, chamber works, dance scores, and has collaborated on projects with Balinese composer Dewa Berata, operatic tenor John Duykers, and Tibetan songwriter Techung. Miguel was a member of one of NYC's leading new music ensemble, Ne(x)tworks, from 2006 to 2019, and in 2012 the New York Times called his CAGE100 Festival @ The Stone "one of the best observances of John Cage's 100th birthday." In 2017, he composed a "flash opera" for EiO and co-composed the live score, with The NewBorn Trio, for Ripe Time's production of Haruki Murakami's Sleep, presented at the BAM Next Wave Festival that year. During the recent lockdown he performed weekly on-line concerts, "Experiment Zoom," with Matthew Ostrowski, Tom Hamilton, Gelsey Bell, Zeena Parkins, and others. Over the years, he has worked closely with composers John Cage, Morton Subotnick, Pauline Oliveros, James Tenney, Jon Hassell, Joan La Barbara, and was music director and composer for dance pioneer Anna Halprin. He has also played keyboards in the Philip Glass Ensemble and the Paul Dresher Ensemble. His music has been released on New Albion Records, Porter Records, Clang, and independently through his own Bandcamp page, frasconimusic.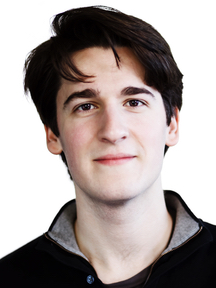 Paul Kerekes (Composer)
Paul Kerekes is a composer/pianist based in New York City who often confronts and blurs the space between composition and performance. As co-founding member of Grand Band – a piano sextet described by the New York Times as a "new-music supergroup" – and Invisible Anatomy – an "otherworldly and uncanny" (Village Voice) composer-performer ensemble/collective that's "shedding labels" (Yale Alumni Magazine) – most of his projects engage and unify these sometimes-disparate worlds.
Paul has also had the privilege of hearing his music performed by many outstanding ensembles, including the American Composers Orchestra, Da Capo Chamber Players, New Morse Code, guitarist Trevor Babb, Thin Edge New Music Collective, Real Loud, andPlay, and Exceptet in such venues as Merkin Hall, (le) poisson rouge, The DiMenna Center, Roulette, Spectrum, and Symphony Space. His compositions and playing have been featured on NPR's Performance Today, WQXR, and released on major recording labels such as New Amsterdam Records, Innova, New Focus, and Naxos.
He is a recipient of the Morton Gould Young Composer Award from ASCAP, the JFund Award from the American Composer's Forum, and the Walter Hinrichsen Award from the Academy of Arts and Letters. Paul has also been on the music faculty at Sarah Lawrence College since 2015.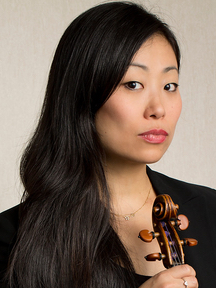 Pauline Kim Harris (Composer)
Pauline Kim Harris, aka PK or Pauline Kim is a GrammyTM- nominated violinist and composer. The youngest student to have ever been accepted into the studio of legendary violinist Jascha Heifetz, she has since appeared throughout the US, Canada, Europe, Asia and Australia as soloist, collaborator and music director. Known for her work with classical avant-punk violin duo String Noise, she has toured extensively with Orpheus Chamber Orchestra and continues to collaborate with leading new music ensembles in New York City.
Pauline Kim was the first Music Director for the Bill T. Jones/ Arnie Zane Dance Company and has been the featured artist for choreographers David Parker and Pam Tanowitz.
Most recently, Pauline Kim was an associate artist at the Atlantic Center for the Arts, had her debut residency at the Stone – New School, resident artist fellow at The Mabel Residency, and is the recipient of the EtM Con Edison Composer Residencies at Bloomingdale School of Music. In addition to a new work commissioned by the Stony Brook Contemporary Chamber Players, Pauline will be creating music to new choreography by David Parker of The Bang Group for the dance troupe 10 Hairy Legs. Her evening length work "gold/crack" for violin duo String Noise and baritone, Thomas Buckner will receive its premiere in the spring of 2020 at Four Season Arts and Roulette.
Pauline's debut album, Heroine — a reimagining of the Bach Chaconne and Ockeghem's Deo Gratias was released on September 27, 2019 on Sono Luminus with worldwide distribution.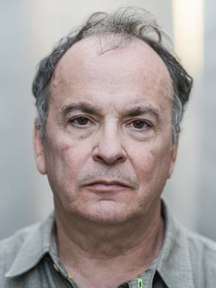 Phil Kline (Composer)
A veteran of New York's downtown scene, Phil Kline stands out for his range and unpredictability. From vast boombox symphonies to chamber music and song cycles, his work has been hailed for its originality, beauty, sly subtext, and wry humor. Raised in the suburbs of Akron, Ohio, Phil came to New York City to study poetry with Kenneth Koch and David Shapiro at Columbia. Shortly after graduation, he moved to the East Village, cofounded the rock band the Del-Byzanteens with Jim Jarmusch and James Nares, collaborated with Nan Goldin on the soundtrack to The Ballad of Sexual Dependency, and played guitar in the notorious Glenn Branca Ensemble.
Some of his early composition evolved from performance art and used large numbers of boomboxes, such as Bachman's Warbler and the outdoor Christmas cult classic Unsilent Night, which is now an annual holiday tradition celebrated around the world. Other notable works include Exquisite Corpses, written for the Bang on a Can All-Stars; the politically-infused Zippo Songs and Rumsfeld Songs; John the Revelator, a setting of the Latin Mass written for early music specialists Lionheart; and the Sinatra-inspired song cycle Out Cold, written for Theo Bleckmann and premiered at BAM's Next Wave Festival. Phil is currently immersed in songs and music theater, including a new cycle for Bleckmann, Florida Man; and two operas-in-progress, The Session and The Life and Dreams of Nikola Tesla as Enacted by the Honorable Inhabitants of the Grand Gotham Hotel.  His music is available on the Cantaloupe, Starkland, Innova, and CRI labels.
Krista Knight (Librettist)
Juilliard Lila Acheson Wallace Playwrights Fellow (2016-2018), Page 73 Playwriting Fellow (2007), MacDowell Fellow (2008), Shank Playwriting Fellow at the Vineyard Theatre (2011-2012), and Vanderbilt Writer-in-Residence (current). Plays include LIPSTICK LOBOTOMY (2019 Kilroys List), DON'T STOP ME (new musical with Dave Malloy), KIRK AT THE SF AIRPORT HYATT (NYTW's Summer Residency, Vineyard reading), PRIMAL PLAY (New Georges), the punk rock adaptation of Medusa HISSIFIT (Cradle Theatre, Rhodes College upcoming). BA: Brown University. MA: Performance Studies from NYU. MFA Playwriting: UCSD. www.KristaKnight.com
Jerry Lieblich (Librettist)
Jerry Lieblich lives and writes plays in New York. Plays include D Deb Debbie Deborah (Clubbed Thumb – Critic's Pick: NY Times, TimeOut NY), Nostalgia is a Mild Form of Grief (Playwrights Horizons, Vineyard Theater), Your Hair Looked Great (Abrons Arts Center), and The Barbarians (New York Theatre Workshop, Dixon Place).
Jerry has held residencies at Blue Mountain Center, SPACE on Ryder Farm, UCROSS, and the Edward F. Albee Foundation, received an EST/Sloan Commission and the Himan Brown Creative Writing Award (twice), and is an alum of the Soho Rep Writer/Director Lab and Page 73's I-73 Writer's Group. BA: Yale; MFA: Brooklyn College.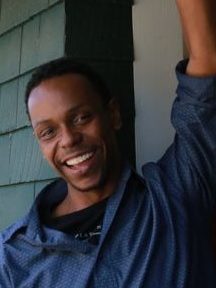 Jerome A. Parker (Librettist)
Jerome A. Parker is a Brooklyn based playwright/screenwriter/librettist/lyricist born in Harlem and raised in the Bronx.  Plays and musicals include: DIG (Fire this Time Festival); BALLAD OF SAD YOUNG MEN (Company of Angels, Downtown Urban Theater Festival); MIRACLE ON MONROE (Kennedy Center, Public Theater); STAG (SUNY – New Paltz); QUERELLE (The Lark Roundtable); LIKE JOHNNY IN THE DARK (Dramatist Guild, National Black Theatre); HOUSE OF DINAH (On the Boards, National Black Theatre); FREIDA (Intiman Theater, MacDowell Colony, Dramatist Guild, New York Stage and Film, National Black Theatre); KAYA: TASTE OF PARADISE (New York Film Academy). Currently he's a fellow with MADE IN NY / WRITERS GUILD OF AMERICA EAST to develop his television pilot for the series THE TALENTED TEN.
Alumnus of Williams College (BA), The Juilliard School (Production), UCLA – School of Television, Film and Theater (MFA), Public Theater Emerging Writers Group, American Lyric Theatre Librettist Development Program, Dramatist Guild Fellows Program, MacDowell Colony Fellowship, New York Stage and Film / Guild Playwright Fellow and Freedom Train Productions.
Kamala Sankaram (Composer)
Praised as "strikingly original" (NY Times), and a "new voice from whom we will surely be hearing more" (LA Times), Kamala Sankaram has received commissions from Washington National Opera, Houston Grand Opera, Beth Morrison Projects, the PROTOTYPE Festival, Opera on Tap, Opera Memphis, and the Brooklyn Youth Chorus, among others. She is the recipient of a Jonathan Larson Award from the American Theater Wing, and has received grants from Opera America, the National Endowment for the Arts, the Kevin Spacey Foundation, and the MAP Fund. Residencies and fellowships include the MacDowell Colony, the Watermill Center, the Civilians, HERE Arts Center, CAP21, Con Edison/Exploring the Metropolis, the Hermitage, and American Lyric Theater. As a resident artist at HERE Arts Center, Kamala created MIRANDA, which was the winner of the New York Innovative Theatre Award for Outstanding Production of a Musical. THUMBPRINT, her second opera (written in collaboration with librettist Susan Yankowitz), premiered in the 2014 PROTOTYPE Festival, and was featured on NPR's Weekend Edition,  Agence French Presse, and over 25 media outlets around the world. THUMBPRINT has since received productions at LA Opera and Opera Ithaca. She is currently working with Opera on Tap and librettist Jerre Dye on THE PARKSVILLE MURDERS, the first opera written for virtual reality. Episode 1 is now available on SamsungVR.
Dr. Sankaram holds a PhD from the New School and is currently a member of the composition faculty at SUNY Purchase.
Aaron Siegel (Composer)
Experiments in Opera co-founder Aaron Siegel is a composer, percussionist, organizer, and educator.  As a composer, Siegel's inquisitive and playful work represents a personal vision of how we live with and respond to the sounds in our world. He has written for solo percussion, percussion ensemble, string quartet, mixed ensembles, chorus among others.  His collaboration with Mantra Percussion, A Great Many, was released in January 2019 on New Amsterdam Records.
With Experiments In Opera, Siegel has premiered the opera short The Collector, and in May 2014 a full production of Brother Brother, based on the lives of Orville and Wilbur Wright. In the past three seasons Siegel has collaborated on Sisyphus with Jason Cady and Matthew Welch premired a monodrama for actor and 15 percussionists, directed a video opera called 'Tea Before You Go' and contributed 'The Wallet' to EiO's production of Flash Operas.  His  choral work for young voices The Mysteries of Nothing, was premiered as part of The Young People's Chorus of New York City's Radio Radiance concert series and a 2017 commission from Chamber Music America resulted in the epic 'A Great Many' for six percussionists and clarinet.  Siegel is currently at work on a new opera with director Mallory Catlett based on a novel by Janet Frame.
In addition to his work as a composer of operas and innovative text pieces, he has performed extensively with Anthony Braxton and his improvised trio Memorize the Sky.  He also performed with Robert Ashley in a revival of his seminal work 'That Morning Thing' at the Kitchen in New York City. Siegel is on the staff of the Weill Music Institute at Carnegie Hall.
Matthew Welch (composer)
Matthew Welch is a composer of innovative opera and genre-resisting concert music. Named one of "14 artists changing the future of opera," by Huffington Post, and regarded as "a composer possessed of both rich imagination and the skill to bring his fancies to life" (Time Out NYC), Matthew's musical adventures and collaborative spirit have brought him to work with some of today's most noted musical personalities: Anthony Braxton, Martin Bresnick, Aaron Jay Kernis, David Lang, Alvin Lucier, Ikue Mori, Zeena Parkins, Julia Wolfe, and John Zorn. Mixing his backgrounds in bagpipes, gamelan, experimental, classical, rock and improvised music, Welch's compositional sound is worldly and eclectic in material, yet personal and seamless in style.
In 2018, Matthew's 2-Act shadow puppetry opera, And Here We Are, premiered to a sold-out audience at National Sawdust (NYC). Also in 2018, Matthew launched his music label Kotekan Records, documenting his various musical creativity. In 2017 Matthew was awarded a fellowship from the Asian Cultural Council to explore traditional music and culture in the Philippines. In 2016 Matthew Welch was commissioned to compose for San Francisco Girls Chorus and the MATA Festival with Ensemble NeoN (Oslo), with respective premieres at Davies Symphony Hall (SF) and Scandanavia House (NYC). In December 2015 his residency at The Stone (NYC) featured 11 consecutive concerts of his multifarious music. 2021 sees his premiere for a new opera for San Francisco Girls Chorus.